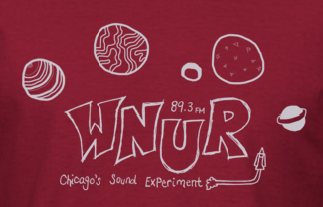 "Conference of the Birds" is my weekly radio program on WNUR-FM. It airs on Tuesdays from 5-7:30 am Chicago time (UTC-). And, of course, when technology cooperates, you can just come here for the archives. You can subscribe to the podcast with this URL (click here to subscribe in iTunes).
Leading up to this week's show, it seemed like trombones were in the air, so I started off with about an hour of various slide-centric music. The rest was kind of random, but a good selection, I think.
Enjoy!
PS the show fades out during the Roberto Rodriguez track. You'll have to track down Herculaneum for yourself.
Listen:
download program (146MB, 2 hrs 39 min)
Artist: "Track" – Album (Label)
Albert Mangelsdorff & Don Cherry: "I Dig It – You Dig It" – Albert Mangelsdorff and His Friends (MPS)
Jeb Bishop Trio: "Nomads" – Bishop-Kessler-Mulvenna (Okka Disk)
George Lewis: "Lush Life" – The Solo Trombone Record (Sackville Recordings)
Nelsinho: "Corcovado" – Nelsinho e seus Trombones (Magisom)
Rico Rodriguez: "Firestick" – Man from Wareika (Blue Note)
Don Drummond & the Skatalites: "Heavenless" – Studio One Scorchers (Soul Jazz)
Roswell Rudd: "Bethesda Fountain" – Blown Bone (Emanem)
Trombone Shorty: "Neph" – Backatown (Verve Forecast)
Hypnotic Brass Ensemble: "Gypsy" – New York City Live (self-released)
J.J. Johnson: "Blues Waltz" – Proof Positive (Impulse)
Ray Anderson, Craig Harris, George Lewis, Gary Valente: "The Jeep is Jumping" – Slideride (hat ART)
Jack Teagarden: "Misery and the Blues" – Jazz Great (Bethlehem Records)
Wycliffe Gordon & Ron Westray: "New Beginnings (Groove Cone)" – Bone Structure (Atlantic)
Lucky 7s: "Farragut" – Farragut (Lakefront Digital)
Ian Gordon-Lennox: "Vilnius" – Low Brass (Altrisuoni)
Tinariwen: "Lulla" – Imidiwan: Companions (Independiente)
Ernst Reijseger – Mola Sylla – Serigne C.M. Gueye: "Njaarelu Adiye" – Janna (Winter & Winter)
Khalifa ould Eide and Dimi mint Abba: "Autoot" – Moorish Music From Mauritania (World Circuit)
Dick Dale & his Del-tones: "Misirlou" – King Of The Surf Guitar: The Best Of Dick Dale & His Del-Tones (Rhino Records)
White Family of Savannah, GA: "Help Me Jesus" – The Pitch-Gusman Records Story (Fat Possum)
The Dynamos: "Woh! Woh! Yea! Yea!" – K9096 – 7″ (Cub)
McKinley Peebles: "Tell Me Why You Like Roosevelt" – Friends of Old Time Music (Smithsonian Folkways)
Materia Prima: "Ola de la Mar" – Viento de Agua (Smithsonian Folkways)
Chris Ajilo and his Cubanos: "Ariwo" – Marvellous Boy: Calypso from West Africa (Honest Jons)
Fabien Libasi: "Bengela Ngai Bosele" – The World is Shaking: Cubanismo from the Congo, 1954-55 (Honest Jons)
Nashil Pichen Kazembe: "Mpandileko Kabwanga" – Zambush, Vol. 2: Zambian Hits from the 60's and 70's (SWP)
Tony Johnson: "Marilyn Monroe Calypso" – London is the Place for Me 6: Mento, Calypso, Jazz And Highlife From Young Black London (Honest Jons)
High Class Diamonds: "Msaman Mfomu Suduro" – Telephone Lobi (Original Music)
Ran Blake & Jeanne Lee: "The Girl from Ipanema" – Free Standards: Live In Stockholm 1966 (Fresh Sound Records)
Marty Ehrlich/Ben Goldberg: "Twos" – Light at the Crossroads (Songlines )
Roberto Rodriguez: "Moishe's Lullaby" – Timba Talmud (Tzadik)
Herculaneum: "The Dragon's Office" – UchÅ« (self-released)
WNUR Conference of the Birds, 2014-04-08
[ 2:39:32 ]
Play Now
|
Play in Popup
|
Download