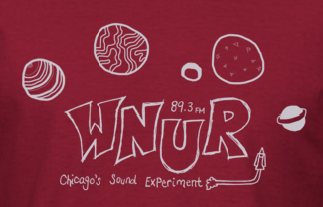 "Conference of the Birds" is my weekly radio program on WNUR-FM. It airs on Tuesdays from 5-7:30 am Chicago time (UTC-). And, of course, when technology cooperates, you can just come here for the archives. You can subscribe to the podcast with this URL (click here to subscribe in iTunes).
Mothers' Day (in the US) is coming up this Sunday, so I thought I'd do a little public service show. Unfortunately, the archiver crapped out very early, so the show wasn't recorded. I was really pretty happy with the results though, so I reconstructed the playlist on iTunes and recorded it. You miss whatever banter I might have bantered, and some of the music transitions may seem a little abrupt with out the space that an announcement break offers, but hopefully you'll enjoy it anyway.
One of the things I said repeatedly is that I'm not saying these are tunes about your mother, at all! It seems like when songwriters use "Mama" in a title, most of the time they're talking about something a little more intimate than the parental relationship! But so many great tunes, so we just forged ahead anyway. Midway through (when the tone shifted from soul and funk into country-ish stuff, the songs got a bit more truly thematic, including a lot from Never a Pal Like Mother, the two-disc-plus-full-hardbound-book set of tunes about Mom from Dust-to-Digital.
So after all this, I hope you don't forget your familial obligations!
Enjoy!
Listen:
download program (112MB, 2 hrs 23Â min)
Artist: "Track" – Album (Label)
Lyn Collins: "Mama Feelgood" – James Brown's Funky Divas (Polydor)
Funkadelic: "Red Hot Mama" – Standing on the Verge of Getting it On (Westbound Records)
Konono No. 1: "Mama Liza (edit)" – Congotronics (Crammed Discs)
The Pharcyde: "Ya Mama (remix)" – Sold My Soul (the Remix and Rarity Collection) (Funky Chemist)
Johnson&Jonson: "Mama Always Told Me" – Johnson&Jonson (Tres)
Archie Shepp: "Mama Too Tight" – Mama Too Tight (Impulse)
Grupo Folklorico y Experimental Nuevoyorquino: "A Papa y Mama" – Concepts in Unity (Salsoul)
Dojo Cuts featuring Roxie Ray: "Mama Told Me" – Dojo Cuts featuring Roxie Ray (Record Kicks)
Betty Davis: "Your Mama Wants Ya Back" – This is It! (Vampi Soul)
The Smoke: "My Mama" – Primitive Moments (Liquid Dilemma)
Don Varner: "Mojo Mama" – Southern Soul (Mojo)
Etta James: "Tell Mama" – The Fame Studios Story 1961-73 (Kent)
Hugh Masakela: "You Told Your Mama Not to Worry" – The Boy's Doin' It (Verve)
Herbie Hancock: "Fat Mama" – Mwandishi (Warner Brothers)
Volta Jazz: "Mama Soukous" – Ouaga Affair: Hard Won Sound Of The Upper Volta 1974 – 1978 (Savannaphone)
The Rolling Stones: "Have You Seen Your Mother, Baby, Standing in the Shadow?" – Flowers (ABKCO)
Wild Tchoupitoulas: "Hey Mama (Wild Tchoupitoulas)" – Wild Tchoupitoulas (Island)
Beausoleil: "Hot Chili Mama" – Arhoolie Records 40th Anniversary (Arhoolie)
Merl Saunders, Jerry Garcia, John Kahn, and Bill Vitt: "That's All Right, Mama" – Live At Keystone (Fantasy)
Grateful Dead: "Mama Tried" – Dicks Picks, Vol. 16 (Grateful Dead)
Hank Williams: "I Dreamed About Mama Last Night" – The Ultimate Collection (Mercury Nashville)
Doc Hopkins: "The Pal That's Always True" – Never A Pal Like Mother: Vintage Songs and Photographs of the One Who's Always True (Dust-to-Digital)
Bob Wills: "Tie Me to your Apron Strings Again" – Never A Pal Like Mother: Vintage Songs and Photographs of the One Who's Always True (Dust-to-Digital)
The Dixieland Jug Blowers: "Only Mother Cares For Me" – Never A Pal Like Mother: Vintage Songs and Photographs of the One Who's Always True (Dust-to-Digital)
Frankie "Half-Pint" Jaxon: "Mama Don't Allow It" – Never A Pal Like Mother: Vintage Songs and Photographs of the One Who's Always True (Dust-to-Digital)
Percy Mayfield: "Sugar Mama, Peachy Papa" – The Voice Within: The Specialty Singles 1950-55 (Rev-Ola Bandstand)
Keskidee Trio: "Don't Le' Me Mother Know" – The Golden Age of Calypso (Buda Musique)
Desmond Dekker: "Honor Your Mother and Your Father" – Rockin' Steady: The Best Of Desmond Dekker (Rhino Records)
Small Island Pride: "Mama Loves Mambo" – Calypso Atrocities (Cook)
Washington Phillips: "I Had a Good Father and Mother" – I Am Born To Preach The Gospel (Yazoo)
Sonny Terry & Brownie McGhee: "If I Could Hear My Mother Pray" – Just a Closer Walk With Thee (Original Blues Classics)
Rev. C.L. Franklin: "Your Mother Loves Her Children" – None But the Righteous: Chess Gospel Greats (MCA)
Ilunga Patrice & Misomba Victor: "Mama Josephina" – Origins of Guitar Music in Southern Congo and Northern Zambia (1950-1952 & 1957-1958) (Sharp Wood)
Blind Willie McTell: "Kind Mama" – Statesboro Blues: the Early Years 1927-1935 (Document)
Corey Harris & Henry Butler: "Shake What Your Mama Gave You" – Vu-Du Menz (Alligator Records)
Sean Bergin & Ernst Reijseger: "Yakal N'komo (A young bull crying for his mother)" – Mistakes (DATA Records)
Nicole Mitchell's Black Earth Strings: "Mama Found Out" – Renegades (Delmark)
Max Roach: "Mama" – Percussion Bitter Sweet (Impulse)
Curtis Hasselbring: "Mamacita" – The New Mellow Edwards (Skirl)
WNUR Conference of the Birds, 2014-05-06
[ 2:23:09 ]
Play Now
|
Play in Popup
|
Download