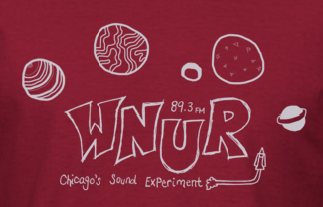 "Conference of the Birds" is my weekly radio program on WNUR-FM. It airs on Tuesdays from 5-7:30 am Chicago time (UTC-). And, of course, when technology cooperates, you can just come here for the archives. You can subscribe to the podcast with this URL (click here to subscribe in iTunes).
We ease into this week's show with a little soul and then, for no particular reason, a handful of songs about gossip. After that, we pay respect to the memory of Idris Muhammad, who died last week at the age of 74. After that, some pretty free freebop, some brass and horn-heavy funk, and a variety of odds and ends.
Enjoy!
PS After I posted the show, Dan Melnick tweeted this link to an interview with Idris Muhammad from the very first issue of Wax Poetics.
Listen:
download program (145MB, 2 hrs 38 min)
Artist: "Track" – Album (Label)
The Stereos: "Stereo Freeze" – Chicago Soul (Electric Blues Funk & Soul: The New Sound Of Chicago In The 1960's) (Soul Jazz)
The Flirtations: "Nothing but a Heartache" – Beg, Scream and Shout: The Big Ol' Box of 60's Soul (Rhino)
Diamond Joe: "Gossip, Gossip" – Get Low Down: The Soul of New Orleans '65-'67 (Sundazed)
Dalmain Ebanks: "We Don't Need No Radio" – Under the Coconut Tree: Music from Grand Cayman and Tortola (Original Music)
The Slits: "I Heard It through the Grapevine" – Cut (Island)
Fats Domino: "Blueberry Hill" – Blueberry Hill (Synergy)
Lou Donaldson: "Peepin'" – Mr. Shing-A-Ling (Blue Note)
Grant Green: "Ain't It Funky Now" – Blue Break Beats, vol 2 (Blue Note)
Idris Muhammad: "Sudan" – House of the Rising Sun (CTI)
Gene Ammons: "Piece to Keep Away Evil Spirits" – Black Cat (Blue Note)
Idris Muhammad & Joe Lovano: "Miles Mode" – Right Now (Cannonball)
Idris Muhammad Quartet: "Soulful Drums" – Kabsha (Theresa)
Roscoe Mitchell: "Linefine Lyon Seven" – Roscoe Michell & the Sound and Space Ensembles (Black Saint)
Dave Holland Quartet: "See-Saw" – Conference of the Birds (ECM)
George Lewis: "Phenomenology" – The Solo Trombone Record (Sackville)
Live Action Brass Band: "I Want to be Ready" – Horn to Horn (Postout)
Dirty Dozen Brass Band: "Charlie Dozen" – Open Up: Whatcha Gonna Do For The Rest Of Your Life? (Columbia)
The Fontanelles: "Criminality" – Pinprick (First Word Records)
Lafayette Afro Rock Band: "Darkest Light" – Darkest Light: Best of the Lafayette Afro Rock Band (Strut)
Modern Detergents: "Monkey Hips & Yice" – Boddie Recording Company: Cleveland, Ohio (Numero Group)
Kahil El'Zabar's The Ritual: "Earth Song" – Sacred Love (Sound Aspects)
Joseph Jarman-Famoudou Don Moye: "Nke Ala (The Earth) – Egwu-Tombong Goudiaby" – Egwu-Anwu (Sun Song) (India Navigation)
Cliff Jordan & John Gilmore: "Bo-Till" – Blowing in from Chicago (Blue Note)
New Orleans Rhythm Kings: "Since We Fell Out of Love" – Muggsy A-Z – A Portrait of Muggsy Spanier (Upbeat Jazz Records)
John Kirby: "Tunisian Trail" – John Kirby And His Orchestra 1941 – 1943 (Chronological Classics)
Gamelan Pacifica: "Peaches of Immortality" – Trance Gong (What Next)
WNUR Conference of the Birds, 2014-08-05
[ 2:38:23 ]
Play Now
|
Play in Popup
|
Download