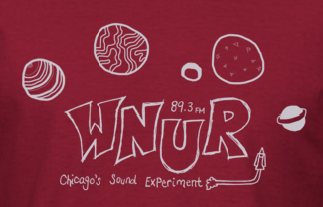 "Conference of the Birds" is my weekly radio program on WNUR-FM. It airs on Tuesdays from 5-7:30 am Chicago time (UTC-5). And, of course, when technology cooperates, you can just come here for the archives. You can subscribe to the podcast with this URL (click here to subscribe in iTunes).
Something went wrong with the WNUR stream again, but I thought there were a few gems in this weeks show, so I put together a playlist (sans me talking) and made a "synthetic" show for those who want to check it out. The only thing missing is the Jason Roebke track at the end, because that was from the station's copy of that album.
Apropos of nothing in particular, I put together a mini-set of songs about Moses, and not always the biblical one. (I know that I played the Toots song a few weeks ago, but it is too good to skip. Which also means that last week I shouldn't have skipped Cyril Neville's "Gossip" in the "gossip" mini-theme, but too late to go back!)
Enjoy!
Listen:
download program (115MB, 2 hrs 22 min)
Artist: "Track" – Album (Label)
The Jubalaires: "Moses Smote the Water" – The Singing Waiters: 1947-1948 (Heritage)
Roberta Flack: "Go Up Moses" – Quiet Fire (Atlantic)
Lou Donaldson: "Reverend Moses" – Alligator Bogaloo (Blue Note)
Ella Fitzgerald: "Ol' Man Mose" – Twelve Nights in Hollywood (Verve)
Toots & the Maytals: "Six and Seven Books of Moses" – Never Get Old (Heartbeat )
The Carter Family: "Little Moses" – The Anthology of American Folk Music (Smithsonian Folkways)
Homer Quincy Smith: "Go Down Moses" – American Primitive Vol. II Pre-War Revenants (1897-1939) (Revenant)
João Gilberto: "Izaura" – João Gilberto (Polydor)
James & Bobby Purify: "I'm Your Puppet" – The Fame Studios Story: 1961-1973 (Kent)
Al Green: "Let it Shine" – Full of Fire (Hi)
Lord Rhaburn: "Chicano" – Numero Group Digital Digs (Numero Group)
Brute Force: "The Deacon" – What It Is! Funky Soul and Rare Grooves (1967-1977) (Rhino)
Jurassic 5: "How We Get Along" – Quality Control (Interscope)
Eric B. & Rakim: "As the Rhyme Goes On" – Paid in Full (Island)
Run DMC: "Papa Crazy" – Tougher than Leather (Profile)
Linton Kwesi Johnson: "Sonny's Lettah (anti-sus poem)" – Independant Intavenshan: the Island Anthology (Island)
The Travellers: "Jah Gave Us this World" – Black Black Minds (Pressure Sounds)
Ray Charles: "Funny But I Still Love You" – The Birth of Soul: The Complete Atlantic Rhythm and Blues Recordings (Atlantic)
Mavis Staples: "It Makes Me Wanna Cry" – Only for the Lonely (Stax)
Lou Courtney: "Rubber Neckin' (Chick Check'n)" – VK-10602 – 7″ (Verve)
Haruna Ishola & his Apala Group: "Kafowo Komo Niwe" – Apala Messenger (IndigeDisc)
Unspecified musicians: "Jew's Harp and Drum" – India: Traveling Artists of the Desert, The Musical Culture of Rajasthan (Lyrichord)
Les Musiciens du Nil: "Taksim Arghoul (Petit)" – Egypte: Les Musicians du Nil (Ocora)
William Ackerman: "The Second Great Tortion Bar Overland Of West Townshend, Vermont, Jose Pepsi Attending" – In Search of the Turtle's Navel (Windham Hill)
John Buddy Williams' Band: "My Salty Sin" – Dirty Jazz From Down South (Smithsonian Folkways)
Django Reinhardt: "Stephen's Blues" – Djangologie/USA (DRG)
Hank Penny: "Wang Wang Blues" – Crazy Rhythm: The Standard Transcriptions (Bloodshot Revival)
Steve Coleman & Five Elements: "Law of Balance" – The Opening of the Way ( RCA Victor)
Steve Lacy: "Evidence" – Evidence (New Jazz)
Pierre Dørge & New Jungle Orchestra: "Baton/Lonely Woman" – Giraf (Dacapo Records)
Anouar Brahem/John Surman/David Holland: "Mazad" – Thimar (ECM)
Håkon Kornstad: "Sweden" – Single Engine (Jazzland)
Birth: "2 Pho" – Birth (self-released)
East New York Ensemble de Music: "Ti-Ti" – At The Helm (Folkways Records)
Björk: "Frosti" – Vespertine (One Little Indian)
Jason Roebke Octet: "High/Red/Center" – High/Red/Center (Delmark)
WNUR Conference of the Birds, 2014-08-12 (synthesized)
[ 2:21:32 ]
Play Now
|
Play in Popup
|
Download