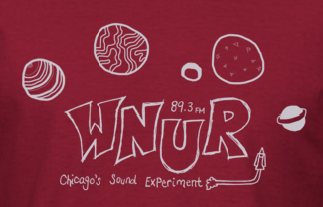 "Conference of the Birds" is my weekly radio program on WNUR-FM. It airs on Tuesdays from 5-7:30 am Chicago time (UTC-5). And, of course, when technology cooperates, you can just come here for the archives. You can subscribe to the podcast with this URL (click here to subscribe in iTunes).
No, it's not Mardi Gras time, even if the show starts you off thinking so. Instead, we commemorate the life of Cosimo Matassa, the legendary New Orleans recording engineer who was involved with so many of those hits. Another mini-motif (although not all in one block) is jubilee gospel, which I had been enjoying with faithful listener number one over the weekend. That of course branches out into some more doo-woppy stuff as well as some other kinds of gospel and ultimately some of everything from James Brown to Joy Division and the Kronos Quartet to Woody Guthrie
Enjoy!
PS Check out a Cosimo retrospective from the great Funky 16 Corners. And did I mention that there's a new weekly show from Dan Phillips, the purveyor of Home of the Groove?
Listen:
download program (146MB, 2 hrs 40 min)
Artist: "Track" – Album (Label)
Fats Domino: "Shu Rah" – Walking to New Orleans (Capitol)
Al Johnson: "Carnival Time" – Doctors, Professors, Kings & Queens (Shout Factory)
Ernie K-Doe: "Mother-in-Law" – Here Come the Girls (Charly)
Professor Longhair: "Mardi Gras in New Orleans" – New Orleans Piano (Atlantic)
Golden Gate Quartet: "Golden Gate Gospel Train" – Travelin' Shoes (Bluebird)
The Jubalaires: "Handwriting on the Wall" – The Singing Waiters 47/48 (Heritage)
Johnny Cash & June Carter Cash with the Carter Family and the Statler Brothers: "Daddy Sang Bass" – The Essential Johnny Cash (Columbia)
Los Zafiros: "Y Sabes Bien" – Bossa Cubana (World Circuit)
C.K. Mann & His Carousel : "Funky Hi-Life" – Funky Highlife (Mr. Bongo)
Amadou Ballake & Orchestre Super Volta: "Johnny" – Bambara Mystic Soul: The Raw Sound of Burkina Faso 1974-1979 (Analog Africa)
Chico Buarque: "Pedro Pedreiro" – Paramount: Templo da Bossa (Loudspeaker)
The Sapphires: "Who Do You Love" – Girl Group Sounds Lost and Found: One Kiss Can Lead to Another (Rhino)
Chucho Valdés: "Chiquitico" – Maestros del Pianos… Cuban Style (RMM)
Zaperoko: "No Quedo Ni El Gato" – Subway Salsa: the Montuno Records Story (Vampisoul)
James Brown: "Hold It" – Soul Pride: the Instrumentals (Polydor)
Jimmy Hughes: "Neighbor, Neighbor" – The Fame Studios Story 1961-73 (Kent)
Curley Money & his Rolling Ramblers: "Stop Your Knockin'" – 12th Annual Southern Music Issue: Alabama (Oxford American)
Mlimani Park Orchestra: "Neema" – Zanzibara 7: Sikinde Vs Ndekule (Buda Musique)
Izintombi Zomoya: "Bekumnandi Emshadweni" – Christmas Jive: 78s and 45s from the Archives (Electric Jive)
Kronos Quartet with Asha Bhosle: "Dum Maro Dum (Take another Toke)" – You've Stolen My Heart (Nonesuch)
Cornershop: "Brimful of Asha" – When I Was Born for the 7th Time (Luaka Bop)
Chris Mills: "The World Some Sad Hour" – The Wall to Wall Sessions (Ernest Jenning)
Stereolab: "Cosmic Country Noir" – Margerine Eclipse (Elektra)
Joy Division: "Heart and Soul" – Closer (Factory)
The Bus Lines: "Beauty Dragster" – Lux & Ivy's Favorites v. 16 (Kogar the Swinging Ape)
Cabruera: "Erectuos Cactos" – Brazil Classics 7: What's Happening in Pernambuco (Luaka Bop)
Empire Jubilee Quartet: "Get Right Church" – Goodbye, Babylon (Dust-to-Digital)
Fannie Bell Chapman: "He's My Rock, My Sword, My Shield" – Fire In My Bones : Raw + Rare + Otherworldly African-American Gospel, 1944-2007 (Tompkins Square)
Ohio Players: "Proud Mary" – Pain (Westbound)
Leonard Santic All-Stars: "Problems #2" – Down Santic Way: Santic's Jamaican Productions 1973-1975 (Pressure Sounds)
Houghas Sorowonko: "Enuanom Adofo" – Ghana Special: Modern Highlife, Afro Sounds & Ghanaian Blues 1968 – 1981 (Soundway)
Special Ed: "I Got it Made" – Hip Hop Forever (BBE)
Charizma and Peanut Butter Wolf: "Ice Cream Truck" – Big Shots (Stones Throw)
William Keating: "Down Down Down" – Songs and Ballads of the Anthracite Miners (Rounder Select)
Woody Guthrie: "Two Good Men" – Hard Travelin' (The Asch Recordings, v. 3) (Smithsonian Folkways)
Hot Tuna: "Winin' Boy Blues" – Winterland 10/2/1973 (Concert Vault)
Lucille Bogan: "Sloppy Drunk Blues" – Barrelhouse Mamas Born in the Alley, Raised Up in the Slum Classic Piano Rags, Blues & Stomps from the 1920s & 1930s (Yazoo)
Rahim Alhaj: "Taqsim Maqam Saba" – When The Soul Is Settled: Music Of Iraq (Smithsonian Folkways)
Paul Chambers: "I've Got My Love to Keep Me Warm" – Mosaic Select: Paul Chambers (Mosaic)
WNUR Conference of the Birds, 2014-09-16 (complete)
[ 2:39:50 ]
Play Now
|
Play in Popup
|
Download