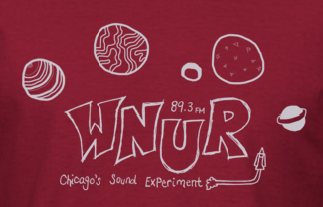 "Conference of the Birds" is my weekly radio program on WNUR-FM. It airs on Tuesdays from 5-7:30 am Chicago time (UTC-5). And, of course, when technology cooperates, you can just come here for the archives. You can subscribe to the podcast with this URL (click here to subscribe in iTunes).
This week's show was fun. I always forget how great the Ocora "Music of the World" box set is, so I was happy to start with a track from the "Afrique" disc in that collection. After that, a lot of funky stuff, including a couple of long afrobeat jams but then as usual it starts to get a little more random as the show progresses. But lots of great music!
Oh yeah, I was riffing a little on a NYT magazine article about streaming music, so I did a quick assessment of the not-on-spotify tracks in today's show: The Ugandan musicians from the Ocora comp; Mask Man & the Agents; Roscoe Robinson; Lefties Soul Connection; Pino Canizzo; The Twilights; Orlandivo; John Zorn; Ken Vandermark and Atomic. (Some of those artists are represented, but I couldn't find their tracks that were on today's show.) And besides, the other ones that are on there, are you listening to 'em? Don't give up the quest!
Enjoy!
Listen:
download program (138MB, 2 hrs 31 min)
Artist: "Track" – Album (Label)
Unspecified Ugandan musicians: "Orchestre Lukeme & Song" – Afrique (Music of the World) (Ocora)
Urbano de Castro: "Fatimita" – Angola Soundtrack 2 – Hypnosis, Distorsions & Other Sonic Innovations 1969​-​1978 (Analog Africa)
Oscar Sulley & the Uhuru Dance Band: "Bukom Mashie" – Ghana soundz – Afro-Beat, Funk and Fusion in 70's Ghana (Soundway)
K. Frimpong & Vis a Vis: "Aboagyewaa" – Ghana Soundz Volume 2: Afro-Beat, Funk and Fusion in 70's Ghana (Soundway)
John Holt: "Sister Big Stuff" – 1000 Volts of Holt (Trojan)
The Meters: "Ease Back" – Funkify Your Life: The Meters Anthology (Rhino)
Funk Factory: "Rien Ne Va Plus" – What It Is! Funky Soul and Rare Grooves (Rhino)
Mask Man and the Agents: "It's the Thing" – One Eye Open (Dynamo)
Roscoe Robinson: "Let Me Be Myself" – The Birmingham Sound, vol. 1 (Rabbit Factory)
People's Choice: "I Like to Do It" – Philadelphia Roots (Soul Jazz)
The Fabulous Three: "Whitesands" – Soul Fire: The Majestic Collection (Fastlife)
Chicago Afrobeat Project: "Ich Fumbus Grossen" – Off the Grid (CABP Music)
Soul Rebels: "Living for the City" – Unlock your Mind (Rounder)
Lefties Soul Connection: "Freaky Franky" – Skimming the Skum (Melting Pot Music)
Pino Canizzo: "Black California" – Suono Libero Volume 2 (La Douce)
Nostalgia 77: "You and Me" – The Garden (Tru Thoughts)
Jimmy Collier & Frederick Douglass Kirkpatrick: "Hands Off Nkrumah" – Everybody's Got a Right to Live (Smithsonian Folkways)
Selah Jubilee Singers: "Leak in the Building" – Complete Recorded Works, Vol. 1 (Document)
Muggsy Spanier & his Ragtime Band: "Mandy Make Up Your Mind" – Muggsy A-Z: A Portrait of Muggsy Spanier (Upbeat)
The Impressions: "Woman's Got Soul" – The Complete A and B Sides 1961-1968 (Fontana)
The Twilights: "Bohemian" – Wierdsville! (Monsieur)
Johnny Adams: "Tra-La-La" – The Complete Ric & Ron Recordings, Vol. 4: Classic New Orleans R&B And More, 1958-1965 (New Rounder)
Kalafayi: "Kitoko Na Yo Ekosaki Ngai" – Roots of Rumba Rock: Congo Classics 1953-1955 (Crammed)
Sam Prekop: "C + F" – Who's Your New Professor? (Thrill Jockey)
Orlan Divo: "Gueri Gueri" – Orlandivo (Kindred Spirits)
Peregoyo Y Su Combo Vacaná: "Descarga Vacaná" – The Afrosound of Colombia, Vol. 1 (Vampi Soul)
John Zorn: "Laughing Owl" – O'o (Tzadik)
Audio One: "The Floor (for Julius Hemphill)" – An International Report (Audiographic)
Atomic: "Crux" – Happy New Ears! (Jazzland)
Vijay Iyer: "Fleurette Africaine" – Solo (ACT)
WNUR Conference of the Birds, 2014-10-21 (complete)
Play Now
|
Play in Popup
|
Download