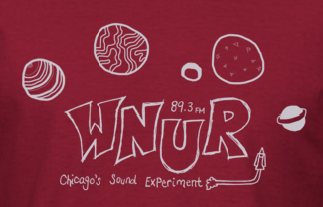 "Conference of the Birds" is my weekly radio program on WNUR-FM. It airs on Tuesdays from 5-7:30 am Chicago time (UTC-5). And, of course, when technology cooperates, you can just come here for the archives. You can subscribe to the podcast with this URL (click here to subscribe in iTunes).
I had travel last weekend, so I had no chance to properly prepare for my show this week. In the moment, I realized that I'd gathered a big of "Halloween Music" including Kogar's Spooky Spectacular and some in the same vein. So I did an impromptu set from what I had there for the first hour of the show.
After an hour of picking short songs that I didn't know very well, I needed to slow things down, so to be honest, it slips into a lazyrelaxed set of extended jazz numbers for the rest of the show.
Enjoy!
Listen:
download program (146MB, 2 hrs 39 min)
Artist: "Track" – Album (Label)
Mad Man Jones: "Snake Charmer" – Jukebox Mambo: Rumba and Afro-Latin Accented Rhythm & Blues 1949-1960 (Jazzman)
Duane Eddy: "The Trembler" – Duane Eddy (Capitol)
The Tumblers: "Scream" – S4KM 6416 – 7″ (Pocono)
The Moontrekkers: "Night of the Vampire" – 45-R 4814 – 7″ (Parlophone )
Dan Hinson & the Rigamorticians: "Robbin' Graves" – Monster Dance Party (Capitol)
The Vampires: "The Creep" – At the Monster Ball (United Artists)
The Big Guys: "Zombie" – PZ 5114 – 7″ (Palette)
The Duponts: "Screamin' Ball (At Dracula Hall" – R-4060 – 7″ (Roulette Records)
The Madmen: "Haunted" – 6303 – 7″ (Cloister)
The Tarantulas: "Like Spellbound" – Fernwood Rock 'N' Roll (Stompertime)
Baron Daemon & the Vampires: "Ghost Guitars" – Hellbound 666 – 7″ (Wavy Gravy)
Lee Kristofferson: "Night of the Werewolf" – Ruff 1 – 7″ (Thrust)
Rene Hall: "Night Fright" – Ultimate Beatnik Collection, Vol. 4 (Red Devil)
The Invictas: "Missing" – 493 – 7″ (20th Century-Fox)
Googie Rene: "The Chiller" – 60s Groovy Freaks, Monsters, & Geeks (Master Classics)
The Ventures: "He Never Came Back" – The Ventures in Space (Dolton)
Frankie Stein & his Ghouls: "Knives & Lovers" – Halloween Nuggets: Monster Sixties A Go-Go (Rockbeat)
The Ted Taylor Four: "Cat's Eyes" – It's All Happening Here! (Hallmark)
Jackie Morningstar: "Rockin' in the Graveyard" – Halloween Garage Rock (Garage Masters)
The Mighty El Dukes: "Frankenstein's Den" – Golden Groups: The Best of Norton Records, Vol. 1 (Norton)
The Essex: "Cemetery Stomp" – Lost Legends of Surf Guitar, Volume 1: Big Noise From Waimea! (Sundazed)
B. Brock & the Sultans: "Fright" – LB-101 (La Broc)
Tony & the Monstrosities: "Igor's Lament" – 60s Groovy Freaks, Monsters, & Geeks (Master Classics)
The Contrails: "Mummy Walk (Walking Death)" – Burlesque – 100 Classics (Master Classics)
Ralph Nielsen & the Chancellors: "Scream" – CR-45-1 – 7″ (Crypt Records)
Stone Axe: "Slave of Fear" – Darkscorch Canticles (Numero Group)
William Parker Raining on the Moon: "3 + 3 = Jackie McLean" – Wood Flute Songs: Anthology/Live 2006-2012 (AUM Fidelity)
Chris McGregor: "Burning Bush – Mbizo's Baby" – Piano Song, Vol. 1 (Musica)
Ethan Iverson/Lee Konitz/Larry Grenadier/Jorge Rossy: "Body and Soul" – Costumes are Mandatory (High Note)
Hanuman Jazz Quartet: "Pottsum" – Soundhousing (Leo)
Scott Fields String Feartet: "Carolina Reaper" – Mostly Stick (Between the Lines)
Bradford/Gjerstad Quartet: "a story about you" – Silver Cornet (Nessa)
Roy Campbell Pyramid: "Communion" – Communion (Silkheart)
WNUR Conference of the Birds, 2014-10-28 (complete)
[ 2:38:56 ]
Play Now
|
Play in Popup
|
Download