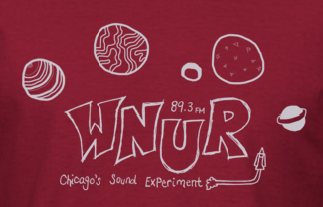 "Conference of the Birds" is my weekly radio program on WNUR-FM. It airs on Tuesdays from 5-7:30 am Chicago time (UTC-6). And, of course, when technology cooperates, you can just come here for the archives. You can subscribe to the podcast with this URL (click here to subscribe in iTunes).
As I was preparing for this week's show, my Twitter stream erupted with responses to the grand jury decision in the Michael Brown killing case. I found myself drawn to the ever-inspiring music of the civil rights movement for solace.
Before that news came in, I'd been planning on doing a Charles Mingus feature. The Mingus Awareness Project is performing at a benefit for the Les Turner ALS foundation on at Promontory on Sunday, December 7. It seemed like a fine excuse to go deep on music by and for Mingus, which ended up being about the last hour of the show.
Enjoy!
Listen:
download program (141MB, 2 hrs 34 min)
Artist: "Track" – Album (Label)
SNCC Freedom Singers: "We'll Never Turn Back" – Voices of the Civil Rights Movement (Smithsonian Folkways)
Mass meeting participants, Danville, VA: "We Are Soldiers in the Army" – Voices of the Civil Rights Movement (Smithsonian Folkways)
SNCC Freedom Singers: "Which Side are you On?" – Voices of the Civil Rights Movement (Smithsonian Folkways)
Aretha Franklin: "A Change is Gonna Come" – I Never Loved a Man (Atlantic)
Oliver Nelson: "Freedom Dance" – Afro-American Sketches (Prestige)
Charles Mingus: "Original Faubus Fables" – Charles Mingus presents Charles Mingus (Columbia)
Nina Simone: "I Wish I Knew How It Feels to be Free" – How It Feels to Be Free (Hear Music)
Mahalia Jackson: "Keep Your Hands on the Plow" – Live at Newport 1958 (Columbia)
Birmingham Movement Choir: "I'm On My Way" – Sing for Freedom:Civil Rights Movement Songs (Smithsonian Folkways)
KRS-One: "Sound of Da Police" – Hip Hop Sessions: Classics from Hip Hop's Holy Grail (Sessions)
Public Enemy: "Power to the People" – Fear of a Black Planet (Def Jam)
Gil Scott-Heron: "The Revolution Will Not Be Televised" – The Revolution Will Not Be Televised (Flying Dutchman)
The Coup: "ShoYoAss" – Pick a Bigger Weapon (Epitaph )
Toots & the Maytals: "I Shall Be Free" – Sweet and Dandy (Jet Set)
Count Ossie & the Mystic Revelation of Rastafari: "Let Freedom Reign" – Tales of Mozambique (Culture Press)
Johnny Dyani: "Blame it on the Boers" – Afrika (Steeplechase)
SNCC Freedom Singers: "Keep Your Eyes on the Prize" – Sing for Freedom:Civil Rights Movement Songs (Smithsonian Folkways)
Curtis Mayfield: "We're a Winner" – Curtis/Live (Curtom )
Matana Roberts: "Libation for Mr. Brown: Bid Em In…" – Coin Coin Chapter One: Gens De Couleur Libres (Constellation)
Charles Mingus: "Hobo Ho" – Let My Children Hear Music (Columbia)
Charles Mingus: "Haitian Fight Song" – The Clown (Atlantic)
Eternal Buzz Brass Band: "Better Get It in Your Soul" – Evolution (Ropeadope)
Territory Band-5: "Untitled Fiction (for Charles Mingus)" – New Horse For The White House (Okka Disk)
Duke Ellington, Charles Mingus, Max Roach: "Rem Blues" – Money Jungle (Blue Note)
Charles Mingus: "Mood Indigo" – Mingus, Mingus, Mingus, Mingus, Mingus (Impulse)
Orange, then Blue: "Nostalgia in Times Square" – Orange, then Blue (GM Recordings)
Bert Jansch & John Renbourn: "Goodbye Pork Pie Hat" – After the Dance (Shanachie )
Charles Mingus Sextet with Eric Dolphy: "Jitterbug Waltz" – Cornell 1964 (Blue Note)
WNUR Conference of the Birds, 2014-11-25 (complete)
[ 2:33:54 ]
Play Now
|
Play in Popup
|
Download