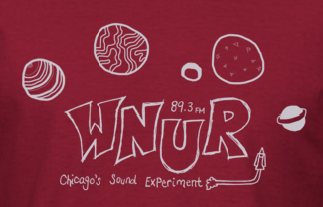 "Conference of the Birds" is my weekly radio program on WNUR-FM. It airs on Tuesdays from 5-7:30 am Chicago time (UTC-6). And, of course, when technology cooperates, you can just come here for the archives. You can subscribe to the podcast with this URL (click here to subscribe in iTunes).
This week's show starts with a nod to a great book I just finished, Roll With It, by Matt Sakakeeny, a Tulane professor and former producer for the excellent American Routes program. It's an ethnography of New Orleans brass bands, and while it can be academic in parts, it's actually refreshingly balanced for a book that is probably part of a tenure package. It is (for an academic book) lavishly illustrated by Willie Birch, and there's some extra interesting stuff on a little website Matt put together for the book, including some youtube videos of bands performing.
Actually, to be honest, the show starts with a song from K Theory radio which I liked, specifically "Wa Ho Ha" from a 1978 reissue from Pazy and the Black Hippies. So I started with a new school afrobeat tune I had in the wings before settling into the brass band thing.
That all was about the first hour of the show, and then just a mix, but looking back, a pretty good one!
Enjoy!
Listen:
download program (129MB, 2 hrs 21 min)
Artist: "Track" – Album (Label)
Pazy And The Black Hippies: "Wa Ho Ha" – Wa Ho Ha (Secret Stash)
Ariya Afrobeat Arkestra: "Turncoat" – Towards Other Worlds (First World)
Babatunde Olatunji: "Takuta" – Soul Makossa (Paramount)
Dirty Dozen Brass Band: "Eyomzi" – Open Up: Whatcha Gonna Do For The Rest Of Your Life? (Columbia)
Soul Rebels: "Uptown Downtown" – No Place Like Home (self-released)
Li'l Rascals Brass Band: "Knock With Me/Rock With Me" – Brass Bands and Mardi Gras Indians (unknown)
Hot 8 Brass Band: "J'isten to Me" – Vibe This! WWOZ on CD Spring 2007 (WWOZ)
Joe Tex: "You're Right, Ray Charles" – Testifyin': The Essential Joe Tex (Castle Select)
Rebirth Brass Band: "Shake Your Body Down to the Ground" – Feel Like Funkin' It Up (Rounder)
Afrika Bambaata: "Soul Makossa" – Dark Matter Moving at the Speed of Light (Tommy Boy)
Funk Como Le Gusta: "Balacobaco" – The New Brazilian Music, Vol. 4 (BM&A)
Thu Zahina: "Est Ce Que Olingi Ngai?" – Coup de Chapeau (Retroafric)
Orchestre Veve: "Bilobela" – Vintage Verckys (RetroAfric)
Septeto Nacional de Ignacio Piñeiro: "Echale Salsita" – Cuba, I Am Time, Vol. 3: Bailar con Cuba (Blue Jackel)
Beny More: "Que Bueno Baila Usted" – Cuba, I Am Time, Vol. 3: Bailar con Cuba (Blue Jackel)
Grupo Changüi de Guantanamo: "Laos, Cambodia y Vietnam" – ¡Ahora sí! Llegó el changüí (Corason)
Tradisyon Ka: "Elwa" – Soul Jazz Records Presents Gwo Ka: Music Of Guadeloupe, West Indies (Soul Jazz)
Hollis Watkins: "Oh Freedom" – Voices of the Civil Rights Movement (Smithsonian Folkways)
Pete Seeger: "We Shall Not Be Moved" – Singalong Sanders Theater, 1980 (Smithsonian Folkways)
Doc Watson & Clarence Ashley: "Skillet Good & Greasy" – The Complete Folkways Recordings (Smithsonian Folkways)
Harmonica Frank Floyd: "Shoop-a-Boop-a-Doodler" – The Missing Link (Memphis International)
Eric Boeren: "Peace" – Joy of a Toy (BV Haast)
Steve Lacy: "The Breath" – The Door (Novus)
The Vandermark Five: "East Broadway Rundown" – Six for Rollins (Free Jazz Classics, vol. 3) (Atavistic)
School Days: "Elephantasy" – In Our Times (Okka Disk)
WNUR Conference of the Birds, 2014-12-09 (complete)
[ 2:21:07 ]
Play Now
|
Play in Popup
|
Download