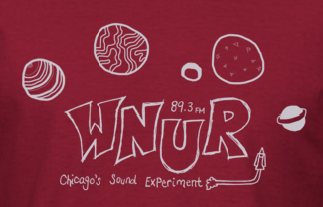 "Conference of the Birds" is my weekly radio program on WNUR-FM. It airs on Tuesdays from 5-7:30 am Chicago time (UTC-6). And, of course, when technology cooperates, you can just come here for the archives. You can subscribe to the podcast with this URL (click here to subscribe in iTunes).
For some reason the stream archive cut a little short, so you get most of the David Boykin track but not the ones after.
That said, there's plenty of great music until then.
Enjoy!
Listen:
download program (123MB, 2 hrs 15 min)
Artist: "Track" – Album (Label)
Milton Cardona: "Ebioso" – Bembé (American Clave)
Son Palenque: "Atina Tina" – Afro-Colombian Sound Modernizers (Vampisoul)
Dr. Adolf Ahanotu: "Ijere" – Nigeria Disco Funk Special: Sound of the Underground Lagos Dancefloor 1974-1979 (Soundway)
The Scientist & Ted Sirota's Heavyweight Dub with Diverse: "Saro-Wiwa" – The Scientist Meets Ted Sirota's Heavyweight Dub (Ernie B's Reggae)
Tidiani Koné & Orchestre Poly-Rythmo: "Djanfa Magni" – African Scream Contest: Raw & Psychedelic Afro Sounds from Benin & Togo 70s (Analog Africa)
Prince: "I Wanna Be Your Lover" – Prince (Warner Brothers)
Kashmere Stage Band: "Thank You (Live)" – Texas Thunder Soul 1968-74 (Now-Again)
Sly and the Family Stone: "Dance to the Medley (Music is Alive/Dance In/Music Lover)" – Dance to the Music (Epic)
Cornell Dupree: "Teasin'" – What It Is! Funky Soul And Rare Grooves (1967-1977) (Rhino)
The Coup: "I Love Boosters" – Pick a Bigger Weapon (Epitaph )
The Lymbyc System: "Dreadlock Rock" – Mammoth Lakes, CA: 5/31/2004 (random taper)
Ramsey & Co.: "Love Call" – Keb Darge's Legendary Deep Funk Volume 2 (BBE)
Hank Ballard & the Midnighters: "From the Love Side" – James Brown's Funky People (part 2) (Polydor)
Buddy Miles: "Easy Greasy" – We Got To Live Together (Mercury)
Bob Wills & his Texas Playboys: "Crazy Rhythm" – Tiffany Transcriptions, vol. 3 (Rhino)
Sam Cooke: "Another Saturday Night" – Keep Movin' On (ABKCO Records)
The Raiders: "Bittersweet Samba" – Guitars a Go-Go: Raiders Go Latin (Raj)
Christopher Columbus Ngcukana: "Oosoga" – Next Stop… Soweto Vol. 3: Giants, Ministers And Makers: Jazz In South Africa 1963-1978 (Strut)
Lucky 7s: "Farragut" – Farragut (Lakefront Digital)
Masada: "Khebar" – Het (DIW)
Jon Jang and the Pan-Asian Jazz Arkestra: "Concerto for Jazz Ensemble and Taiko: Ganbaro!" – Self Defense! (Soul Note)
Clifford Thornton & the Jazz Composers Orchestra: "O Desayo" – The Gardens of Harlem (JCOA Records)
David Boykin Outet: "Connundrum" – Evidence of Life on Other Planets Vol. 2 (BoxMedia)
Mal Waldron: "Transfiguration" – Mal-1 (Prestige )
The Nice Guy Trio: "Off the Grid" – Here Comes The Nice Guy Trio (Porto Franco)
Sun Ra: "We Travel the Spaceways" – Space is the Place Soundtrack (Impulse)
WNUR Conference of the Birds, 2015-01-20 (complete)
[ 2:14:46 ]
Play Now
|
Play in Popup
|
Download