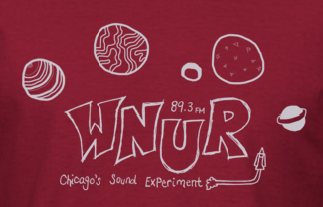 "Conference of the Birds" is my weekly radio program on WNUR-FM. It airs on Tuesdays from 5-7:30 am Chicago time (UTC-6). And, of course, when technology cooperates, you can just come here for the archives. You can subscribe to the podcast with this URL (click here to subscribe in iTunes).
Since station technical issues blocked my pre-Valentine's day show, I took the opportunity to get in a few "love" songs that I didn't get to air. But mostly this week's show is Mardi Gras music. As always, I tried to thread the needle between well-known classics and more obscure cuts, and to not play too many songs that were part of the most recent Fat Tuesday special. This also marks the beginning of the Mardi Gras category on the blog, so now it's easy to listen shows from previous years.
Unfortunately, there seems to be some noise in the archive, but hopefully it isn't too crazy making…
Enjoy!
Listen:
download program (146MB, 2 hrs 39 min)
Artist: "Track" – Album (Label)
The Blenders: "Don't Fuck Around with Love" – Lux & Ivy's Favorites v. 1 (Kogar the Swinging Ape)
Edith Frost: "Easy to Love" – Wonder Wonder (Drag City)
Anna Fermin's Trigger Gospel: "Besame Mucho" – Things to Come (Sighlow)
Sly & the Family Stone: "Love City" – Life (Epic)
Jimmy Hughes: "Chains of Love" – The Complete Stax/Volt Soul Singles, Vol. 2: 1968-1971 (Stax)
ESG: "My Love For You" – A South Bronx Story (Universal Sound)
Jackie Wilson: "(Your Love Keeps Lifting Me) Higher & Higher" – The Original Brunswick Hit Recordings (Brunswick Records)
Sam the Sham and the Pharaohs: "Let Your Love Light Shine" – Pharaohization! – The Best Of Sam The Sham & The Pharaohs (Rhino)
The Ravens: "Careless Love" – Dawn of Doowop (Proper)
Joe Liggins and the Honeydrippers: "Going Back to New Orleans" – Creole Kings of New Orleans (Specialty)
Clarence "Frogman" Henry: "Ain't Got No Home " – Doctors, Professors, Kings and Queens: The Big Ol' Box of New Orleans (Shout Factory)
Allen Toussaint with Chocolate Milk: "Shoorah Shoorah" – New Orleans Jazz & Heritage Festival 1976 (Island)
Danny White: "Natural Soul Brother" – New Orleans Funk (Soul Jazz)
Lee Dorsey: "O Me-O, My-O" – Yes We Can/Night People (Raven)
James Rivers Quartet: "New Orleans Mambo" – The Dallas Sessions (Spindletop Records)
The Hawketts: "Mardi Gras Mambo" – Doctors, Professors, Kings and Queens: The Big Ol' Box of New Orleans (Shout Factory)
Larry Williams: "Jockamo AKA Iko-Iko" – Creole Kings of New Orleans (Specialty)
Eddie Bo: "The Thang (Part 2)" – Saturday Night Fish Fry (Soul Jazz)
The Vibrettes: "Humpty Dump (Parts 1 and 2)" – Eddie Bo's Funky Funky New Orleans (Funky Delicacies)
Stooges Brass Band: "Stooges Party" – It's About Time (Hypersoul)
Bo Dollis & the Wild Magnolias: "Handa Wanda Pts. I & II" – Crescent City 25 7″ (Crescent City)
Big Chief Monk Boudreaux & the Golden Eagles: "Battle of New Orleans" – Mr. Stranger Man (Shanachie)
Fi Yi Yi & the Mandingo Warriors: "Sing My Song" – Fi Yi Yi & the Mandingo Warriors (Pertunia Foundation)
Gulf Aid All Stars: "It Ain't My Fault" – It Ain't My Fault (iTunes)
Indians of the Nation: "Martin Luther King" – United We Stand, Divided We Fall (Ch Ching)
Dave Bartholomew: "Carnival Day" – The Very Best Of Dave Bartholomew (Bayou)
Sidney Bechet and his New Orleans Feetwarmers: "Shake It and Break It" – The Legendary Sidney Bechet (Bluebird)
The Dirty Dozen Brass Band: "I'll Fly Away" – Funeral for a Friend (Ropeadope)
Rebirth Brass Band: "Glory, Glory/Jesus on the Mainline" – We Come to Party (Shanachie)
Treme Brass Band: "Grazing in the Grass" – New Orleans Music (Mardi Gras Records)
Olympia Brass Band: "Bourbon Street Parade" – Kickin' Some Brass (Shanachie)
Bo Dollis & the Wild Magnolias and friends: "Battlefront" – The Mardi Gras Indians Super Sunday Showdown (Rounder)
Lil Queenie & the Percolators: "My Darlin' New Orleans" – Doctors, Professors, Kings and Queens: The Big Ol' Box of New Orleans (Shout Factory)
Canray Fontenot: "Allons Danser" – The Rough Guide to Zydeco (Rough Guides)
Clifton Chenier: "Jambalaya" – Doctors, Professors, Kings and Queens: The Big Ol' Box of New Orleans (Shout Factory)
Chuck Carbo: "Can I Be Your Squeeze" – New Orleans Funk (Soul Jazz)
The Hot 8 Brass Band: "Shot Gun Joe" – Tombstone (Tru Thoughts)
Soul Rebels Brass Band: "Let It Roll" – Brass Bands & Mardi Gras Indians (unknown)
Smiley Lewis: "Shame, Shame, Shame" – Shame, Shame, Shame (Bear Family Records)
Professor Longhair: "Mardi Gras in New Orleans" – New Orleans Piano (Atlantic)
WNUR Conference of the Birds, 2015-02-17
[ 2:39:04 ]
Play Now
|
Play in Popup
|
Download