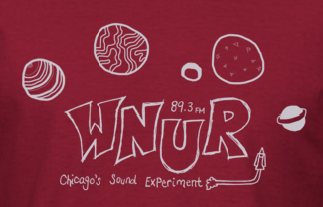 "Conference of the Birds" is my weekly radio program on WNUR-FM. It airs on Tuesdays from 5-7:30 am Chicago time (UTC-6). And, of course, when technology cooperates, you can just come here for the archives. You can subscribe to the podcast with this URL (click here to subscribe in iTunes).
Last Sunday was "International Women's Day." In honor, today's show features women musicians.
Enjoy!
PS if you make it all the way to the end, there's a bit of bonus music from Steven's show: "Today, Today" by Nicole Mitchell's Ice Crystals.
Listen:
download program (140MB, 2Â hrs 33 min)
Artist: "Track" – Album (Label)
Ana Tijoux: "Desclasificado" – La Bala (Nacional )
Gladys Knight and the Pips: "Friendship Train" – Beg, Scream and Shout: the Big Ol' Box of 60's Soul (Rhino)
Mavis Staples: "This Little Light of Mine" – We'll Never Turn Back (Anti-)
Oumou Sangare: "Dugu Kamelemba" – Ko Sira (Nonesuch)
Astrud Gilberto: "Berimbou" – Look to the Rainbow (Verve )
Billie Holiday & Lester Young: "Let's Do It" – Lady Day & Prez: 1937-41 (Giants of Jazz)
Gal Costa: "Divino Maravilhoso" – Gal Costa (1969) (Phillips)
Judy Henske: "I Know You Rider" – Judy Henske (Collector's Choice)
Aretha Franklin: "Save Me" – I Never Loved a Man the Way I Love You (Atlantic)
Lyn Collins: "You Can't Love Me if You Don't Respect Me" – James Brown's Original Funky Divas (Polydor)
Stereolab: "Anamorphose" – Mars Audiac Quintet (Elektra)
Erykah Badu: "Certainly" – Baduizm (Kedar Entertainment)
Indigo Trio: "Stand Strong" – Live in Montreal (Greenleaf Music)
Björk: "Human Nature" – Debut (Elektra)
Juana Molina ○○ Alejandro Franov: "La Más Grande" – A○○B (A∩B)
Mary Lou Williams: "Play It Momma" – Zoning (Smithsonian Folkways)
Carole King: "I Feel the Earth Move" – Tapestry (Ode)
Elis Regina: "Zazueira" – In London (Philips)
Charming Hostess: "Hangman Devil Man" – The Bowls Project (Tzadik)
Bernice Johnson Reagon: "Had, Took, Misled" – Give Your Hands to Struggle (Smithsonian Folkways)
Lorraine Chandler: "I Can't Hold On" – Pied Piper Presents a New Concept in Detroit Soul (Ace)
Etta James: "You Got It" – Tell Mama: The Complete Muscle Shoals Sessions (MCA )
Letta Mbulu: "Sexwaxwa" – Letta Mbulu Sings (Capitol)
Vicki Anderson: "Don't Throw Your Love in the Garbage Can" – James Brown's Original Funky Divas (Polydor)
Lijadu Sisters: "Gbowo-Mi" – Double Trouble (Shanachie)
Joyce Mogatusi: "Zola" – A Tribute to Joyce Mogatusi (Electric Jive)
Miriam Makeba: "Ibande" – Keep Me in Mind (Reprise)
Sister Rosetta Tharpe: "Strange Things Happening Every Day" – Goodbye, Babylon (Dust to Digital)
Eloise Lewis: "I Need It" – Bahamas Goombay 1951-59 (Frémeaux & Associés)
The Go! Team: "Ladyflash" – Thunder, Lightning, Strike (Columbia)
Irma Thomas: "I'd Do It All Over You" – In Between Tears (Alive)
Alice Coltrane: "Los Caballos" – Eternity (Warner Brothers)
Billy Tipton Memorial Saxophone Quartet: "All Manic" – Box (Horn Hut)
Carla Bley: "Song Sung Long" – Dinner Music (Watt)
Matana Roberts: "How Much Would You Cost?" – Coin Coin Chapter One: Gens De Couleur Libres (Constellation)
WNUR Conference of the Birds, 2015-03-10
[ 2:32:58 ]
Play Now
|
Play in Popup
|
Download