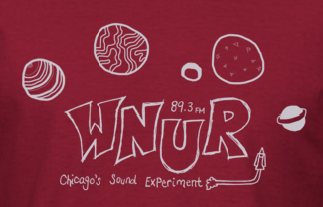 "Conference of the Birds" is my weekly radio program on WNUR-FM. It airs on Tuesdays from 5-7:30 am Chicago time (UTC-6). And, of course, when technology cooperates, you can just come here for the archives. You can subscribe to the podcast with this URL (click here to subscribe in iTunes).
After landing on one of the songs with "testify" in the title, I realized how many other interesting songs I had with the word in the title. Only two versions of the same actual tune—"I Wanna Testify"—originally from the Parliaments and then again by Johnnie Taylor. After that set, we lingered a little in the gospel zone, and then a classic CotB mix of soul, afropop, jazz and the like.
The archive of the show ends during "Symphony for Improvisors," so this week instead of a bonus Nicole Mitchell track, you miss one…
Enjoy!
Listen:
download program (145MB, 2Â hrs 39 min)
Artist: "Track" – Album (Label)
Cortez Greer: "Testify" – The Birmingham Sound: The Soul of Neal Hemphill, vol. 2 (Rabbit Factory)
The Pilgrim Jubilee Singers of Chicago, Illinois: "Testify" – The Old Ship of Zion (Mobile Fidelity Sound Lab)
The Swan Silvertones: "Stand Up and Testify" – Greatest Hits (Liquid 8 Records)
The Parliaments: "I Wanna Testify" – The Cream of Vintage Soul, vol. 1 (Life On Mars)
Johnnie Taylor: "Testify (I Wanna)" – The Complete Stax/Volt Singles, vol. 1 (Stax)
Steinski: "It's Time to Testify (MC5 mix)" – What Does It All Mean? 1983-2006 Retrospective (Illegal Art)
Second Canaan Baptist Church Porter Singers: "I'm Gonna Testify" – Tambourines To Glory – Gospel Songs By Langston Hughes And Jobe Huntley (Smithsonian Folkways)
Brother Willie Eason and his Gospel Guitar: "I Want to Live (So God Can Use Me)" – Fire in My Bones: Raw, Rare & Otherworldly African-American Gospel, 1944-2007 (Tompkins Square)
Pilgrim Travelers: "Satisfied with Jesus" – Good News, vol. 4: Glory, Glory, Hallelujah (Proper)
The Soul Stirrers: "Free at Last" – Sam Cooke's SAR Records Story 1959-65 (ABKCO)
The Original Five Blind Boys of Mississippi: "I've Been Weeping For a Mighty Long Time" – None But the Righteous: Chess Gospel Greats (MCA)
Big Joe Turner: "Rocks in My Bed" – Have No Fear, Big Joe Turner is Here (Savoy)
Sly and the Family Stone: "You Can Make it if you Try" – Stand! (Epic)
The Bahama Soul Club: "Sugar Cane (Lack of Afro Remix)" – One Way (Remixes and Rarities) (Freestyle)
Rotary Connection: "Tales of Brave Ulysses" – Psychedelic Jazz and Funky Grooves (Chess)
The Temptations: "Take a Stroll Through Your Mind" – Psychedelic Soul (Motown)
Bobongo Stars: "Joyce" – Makasi (Celluloid)
Orchestre Elegance Jazz: "Ngalula Marthe" – Bantous Zembe Zembe: Compilation De Musique Congolaise (1962-1973) (Sonodisc)
Keletigui et ses Tambourinis: "Bakary-dian" – The Syliphone Years: 1968 – 1976 (Sterns)
Opiyo Bilongo and Bilongo Golden Stars: "Okoth Achoki" – What Do People Want? (Kanyo)
João Nogueira: "Samba Rubro Negro" – Musica de Futebol (Mr. Bongo)
Tabu Ley Rochereau: "Pesa Le Tout" – The Voice of Lightness (Stern's Music)
Gang Starr: "As I Read My S-A" – Step in the Arena (Cooltempo)
U-Black: "Jammy's A Do It" – The Travellers: Black Black Minds (Pressure Sounds)
The Unemployed: "They Won't Let Me" – Wardell Quezergue's Funky Funky New Orleans (Funky Delicacies)
World Saxophone Quartet: "Take the "A" Train" – World Saxophone Quartet plays Duke Ellington (Elektra/Nonesuch)
Guy Klucevsek/Philip Johnston: "Diggin' Bones" – Tales from the Cryptic (Winter & Winter)
Jenny Scheinman Quintet: "Stumble Light" – Live at Yoshi's (Avant)
Tin Hat: "Anyone Lived in a Pretty How Town" – the rain is a handsome animal (17 songs from the poetry of E.E.Cummings) (New Amsterdam Records)
Joe Harriott Quintet: "Coda" – Free Form (Jazzland)
Johnny Dyani: "Portrait of Mosa Gwangwa" – Angolian Cry (SteepleChase )
Don Cherry: "Symphony for Improvisers" – Symphony for Improvisers (Blue Note)
Nicole Mitchell's Sonic Projections: "Running the Rooftops" – The Secret Escapades Of Velvet Anderson (RogueArt)
WNUR Conference of the Birds, 2015-03-24
[ 2:38:30 ]
Play Now
|
Play in Popup
|
Download