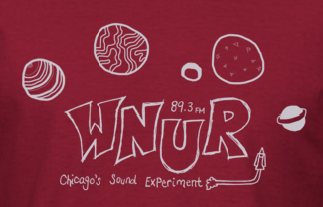 "Conference of the Birds" is my weekly radio program on WNUR-FM. It airs on Tuesdays from 5-7:30 am Chicago time (UTC-6). And, of course, when technology cooperates, you can just come here for the archives. You can subscribe to the podcast with this URL (click here to subscribe in iTunes).
This week I decided to feature music from Johnny "Mbizo" Dyani, the legendary South African expatriate bass player/pianist/bandleader.
Dyani will be familiar to regular listeners to the show, but I really love his music and thought it was past time to do a deep dive. Since the guys before me do a much more pop/rock show, I decided to spend the first hour or so of the show transitioning from that—so there's a lot of great non-Dyani music at the top.
Enjoy!
Listen:
download program (145MB, 2Â hrs 39 min)
Artist: "Track" – Album (Label)
Kabassele: "Africa Mokili Mobimba" – Hommage Au Grand Kalle Vol. 1 (African)
Stanislas Tohon: "Paix Lo" – Dans Le Tchink Système (Hot Casa Records)
Almon Memela: "Broken Shoes" – Broken Shoes (Warner)
The Mighty Show-stoppers: "Hippy Skippy Moon Strut" – Black Feeling (Freestyle)
Ayinde with New Star Orchestra: "Amon Omo" – Yoruba Street Percussion (Original Music)
The Staple Singers: "Are You Sure?" – Be Altitude: Respect Yourself (Stax)
Geof Bradfield: "Persephone" – Rule of Three (Liberated Zone)
Elements of the 7th: "Blue 19" – Rhythm Process = 2x(y)+3 (Quadraphonic Sound Module Corp.)
Johnny Dyani: "Kalahari Lives" – Afrika (Steeplechase)
Johnny Dyani Quartet: "Portrait of Mosa Gwangwa" – Angolian Cry (Steeplechase)
Johnny Mbizo Dyani: "Wish You Sunshine" – Born Under the Heat (Dragon)
Johnny Dyani Quartet: "Wish You Sunshine" – Song for Biko (SteepleChase)
The Blue Notes: "Ithi Gui" – Before the Wind Changes (Ogun)
Johnny Dyani: "Funk Dem Dudu" – Afrika (Steeplechase)
The Blue Notes: "Funk Dem Dudu > To Erico" – Blue Notes For Johnny (Ogun)
The Blue Notes: "Funk Dem Dudu" – Blue Notes For Johnny (Ogun)
Johnny Mbizo Dyani: "Open Ballad to Mandela" – Grandmothers Teaching (JAM Disques)
Johnny Dyani: "Blame it on the Boers" – Afrika (Steeplechase)
Johnny Dyani: "House Arrest" – Mbizo (Steeplechase)
Johnny Mbizo Dyani: "Let My People Get Some Freedom" – Born Under the Heat (Dragon)
Mal Waldron/Johnny Dyani: "Blues for Mandela" – Some Jive Ass Boer "Live At Jazz Unité" (Jazz Unité)
The Blue Notes: "Funk Dem Dudu > To Erico" – Blue Notes For Johnny (Ogun)
WNUR Conference of the Birds, 2015-04-07
[ 2:38:39 ]
Play Now
|
Play in Popup
|
Download